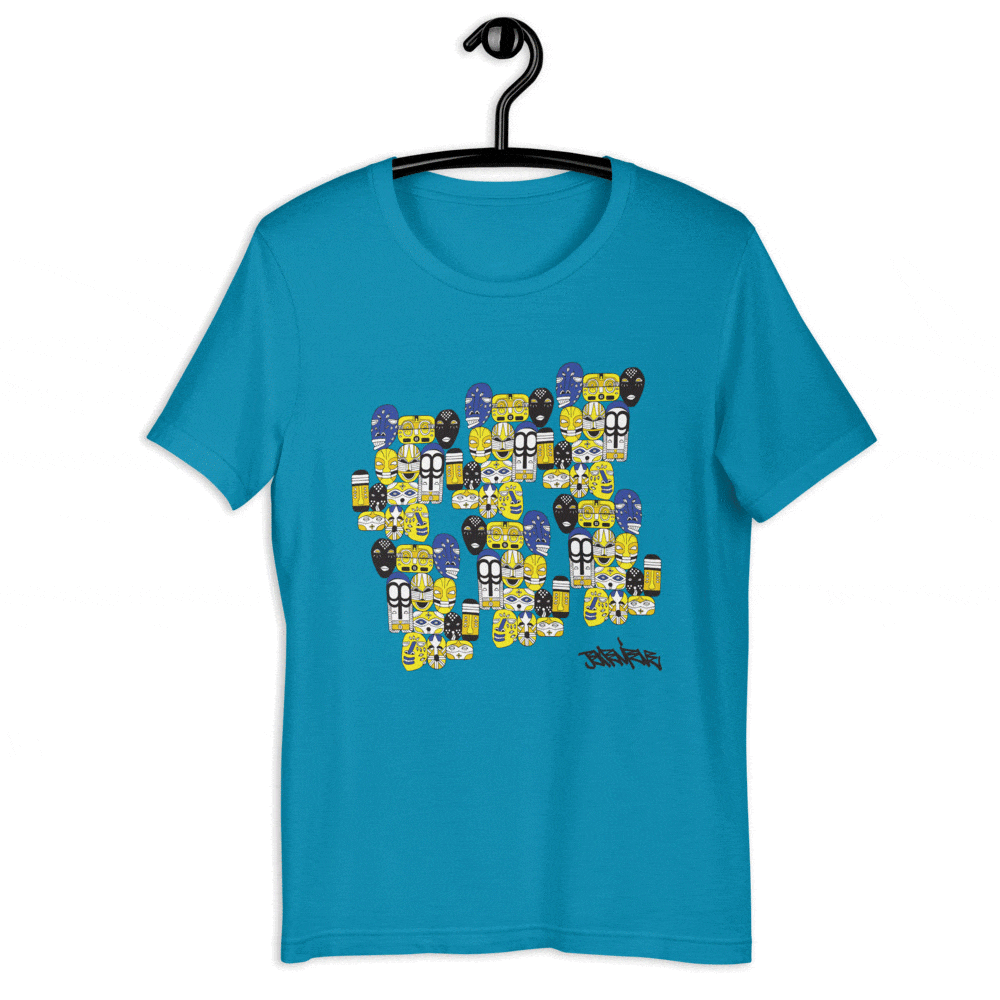 All in Together Concept Shirt
Short release of original Mural Art on t-shirt.
This is the concept art behind my All in Together Mural on the Atlanta Beltline at North Highland Ave. Available in white, gold, aqua, red and black. 100% combed cotton available xs-3xl. Please specify desired color upon check out.